SongHarper Praise and Worship Community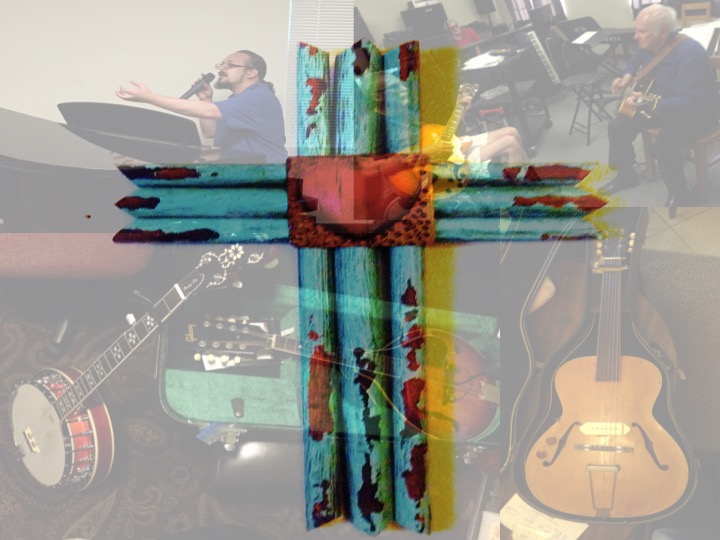 Are you looking for a community?
Music is best experienced together. Playing an instrument alone is fun, but playing with a group of people is empowering. Even more empowering is playing music together to worship God.
Sometimes it is hard to find a community. You may not find the right 'fit' or may not ever have the time to even find people. Social media is not community. I am talking about mixing beating hearts and breaking strings.
Help me engage our community by being a part of the SongHarper Praise and Worship Community. Together we will learn songs. Together we will learn from each other.
You will have a music teacher there to facilitate the learning of 2 or 3 songs and how to read lead sheets and sheet music.
Also, there will be breakout groups to allow for fine-tuning and leadership development. There will also be an experienced musician there to help with technique and advice about all fretted string instruments and piano. The goal is to get you playing chords and leading worship songs when you go back to your home community.
Who is this for?
This is for anyone over 18 who may be interested in learning enough on a guitar (or other chorded instrument) to play worship music. If you are a beginner or intermediate player who wants to find a community of musicians to play with, then this is a good place. We also want experienced musicians to come and help us by sharing your knowledge with aspiring musicians.
How much does it cost?
I am trying to accomplish a few goals:
I want to establish a strong community of adult leaders who are particularly interested in sharing the gift of music in their community by passing it down, especially into the hands of our youth. I ask that you 'pay it forward' by sharing what you learn with the people with whom you interact. This will build a stronger musical community.
Please come into this knowing that I am trying to start a ministry called the Intercultural Music Initiative (I.M.I.). It is still an idea in the process. In short, this ministry will empower musical communities from all walks of life and culture. I hope that modeling the protocol first with my home community will anoint the Agape (communal) love and self-sacrificial Christ-like love.
The community is a diverse place. I want you to engage diversity. I want you not to be fearful of people you do not yet know. I want you to leave your judgments behind when you engage people and I want you to pray bravely and immediately with people.
If you can do these things, then this class is free.
Sincerely.
Justin Harper
Music Teacher and Composer